Ordinary Teen. Reluctant Hero.
Extraordinary Spy.
Alex Rider is media franchise created by British author Anthony Horowitz about a teenage spy named Alex Rider. It comprises novels, graphic novels, short stories, and has also been adapted into a film and video game.
In 2020, a Alex Rider television series was launched, and it's second series is now streaming on IMDb.
It finds Alex still reeling from the traumatic events at Point Blanc, and desperately wants to return to a normal life. But when his new friend Sabina Pleasance's father, journalist Ed Pleasance, is attacked by Yassen Gregorovich, the man who may have killed his uncle, Alex reluctantly finds himself drawn back into the world of international espionage.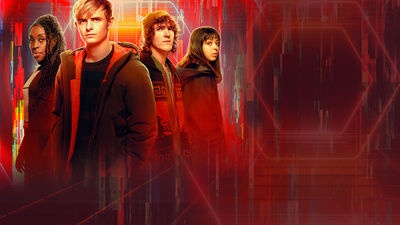 Cut loose from his one-time allies within shadowy MI6 division, The Department, Alex discovers a link between Ed, a dangerous hacker known as Smoking Mirror, and tech billionaire Damian Cray. With the help of his guardian Jack and trusted friend Tom, Alex must unravel a sinister political plot with global repercussions, the answer to which may be locked within Cray's latest product, the global phenomenon video game Feathered Serpent.
This year, Alex Rider stars Otto Farrant as Alex Rider, Stephen Dillane as Alan Blunt, Vicky McClure as Mrs. Jones, Brenock O'Connor as Tom Harris, Ronkẹ Adékọluẹ́jọ́ as Jack Starbright, Marli Siu as Kyra, Toby Stephens as Damian Cray, Rakie Ayola as Jo Byrne, and Charithra Chandran as Sabina Pleasance. Horowitz serves as an executive producer alongside Eleventh Hour's Jill Green and Eve Gutierrez, and series writer Guy Burt. The series is distributed by Sony Pictures Television.
It's streaming now an Amazon Original on Prime Video in Australia, Canada, Italy, Germany, and Latin America -- and on IMDb in the United States!
About Us
We are a community database on Alex Rider created by fans, for fans. We are dedicated to building a comprehensive and informative resource about all things related to the franchise.
We also have a place for getting to know each other and to talk about Alex Rider in our Discussions. Whether you are here to start editing or to chat with fellow users, you are welcome to sign up for an account!