Welcome to the Alex Rider Wiki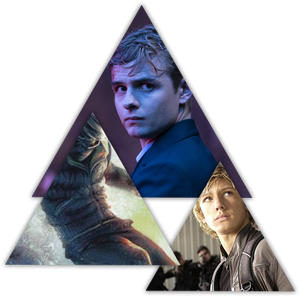 Alex Rider is media franchise created by British author Anthony Horowitz about a teenage spy named Alex Rider. It comprises novels, graphic novels, short stories, and has also been adapted into a film, television series, and video game.
The main book series contains a total of thirteen novels, beginning with Stormbreaker, which was published in September 2000. The most recent novel in the series is 2020's Nightshade. A film adaptation of the first novel, also called Stormbreaker, became available in 2006, directed by Geoffrey Sax, and starring Alex Pettyfer as Alex Rider.
An Alex Rider television series premiered on Amazon Prime Video in the United Kingdom on 4 June 2020. In the United States, IMDb TV will broadcast the series, starting on November 13. It has been renewed for a second season.
Alex Rider - Amazon series
The Alex Rider web television series was adapted by Guy Burt and stars Otto Farrant as the eponymous character, who is recruited by a subdivision of MI6 as a teenage spy to infiltrate places that others are unable to.

The series follows the general settings of the books, but with some details that vary. It effectively starts from the Point Blanc book, but includes a slightly modified backstory, set in a modern timeline with an older Alex Rider.
Featured Media
Alex Rider Wiki is a collaborative community where we aim to keep track of everything relating to the
Alex Rider
books and extended material. We currently have a total of
296 pages
.
The wiki format allows anyone to create or edit any article, so we can all work together to create a comprehensive database. You are welcome to
sign up for an account
to start editing with us!
Social Media